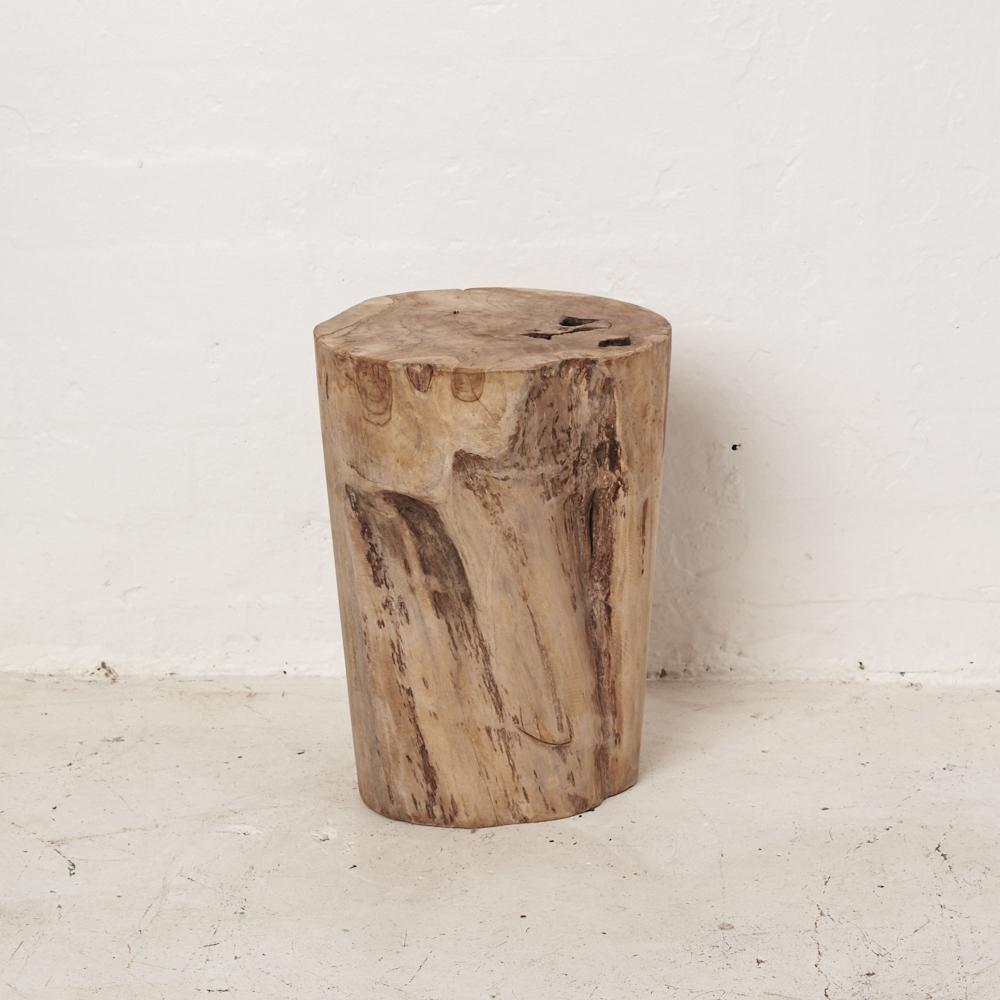 $199.00
$0.00
Hadi Natural Tree Stump Stool
Please message us if you would like to order this item. Please note this item will take approximately 12 - 16 weeks for delivery.
*FURNITURE ITEMS ARE NOT ELIGIBLE FOR FREE SHIPPING - We will get in touch with you to quote on shipping costs and invoice separately. Contact us for more information*
These handcrafted pieces have beautiful unique characteristics and a natural feature is the varying colours, grains, textures & natural shapes. Handcrafted teak with a wax finish, the timber used in this piece is certified sustainably farmed, pre-dried and ready for use. Splits and cracks may develop as it responds to the environment and these are not a fault or flaw and will not compromise the construction of the piece. These pieces work as either a side table or the perfect stool to add to your indoor or outdoor setting when entertaining.
To prolong the surface of the timber please do not leave spills to sit on surfaces. Avoid contact with heat, liquid, and take care when placing abrasive objects on the timber. Direct and reflective sun will affect all timber as it ages beautifully in its own special way.
Teak is a naturally oily and dense wood and our stools are not sealed or stained. If you wish to keep the natural golden colour of our teak pieces we suggest using Semco Natural Teak Sealer which does not change the colour or texture of the wood. 
While teak is resistant to water and rot, mildew and dirt accumulation can occur, and your furniture should be cleaned as needed using a vinegar and water mix. 
Please note due to its oily nature, the natural oils may transfer onto porous surfaces like carpet. A protective foam or felt mat is highly suggested for underneath the stool if being placed on carpet or weak flooring.
Dimensions: 30 x 30 x 40 cm
Made in Java, Indonesia