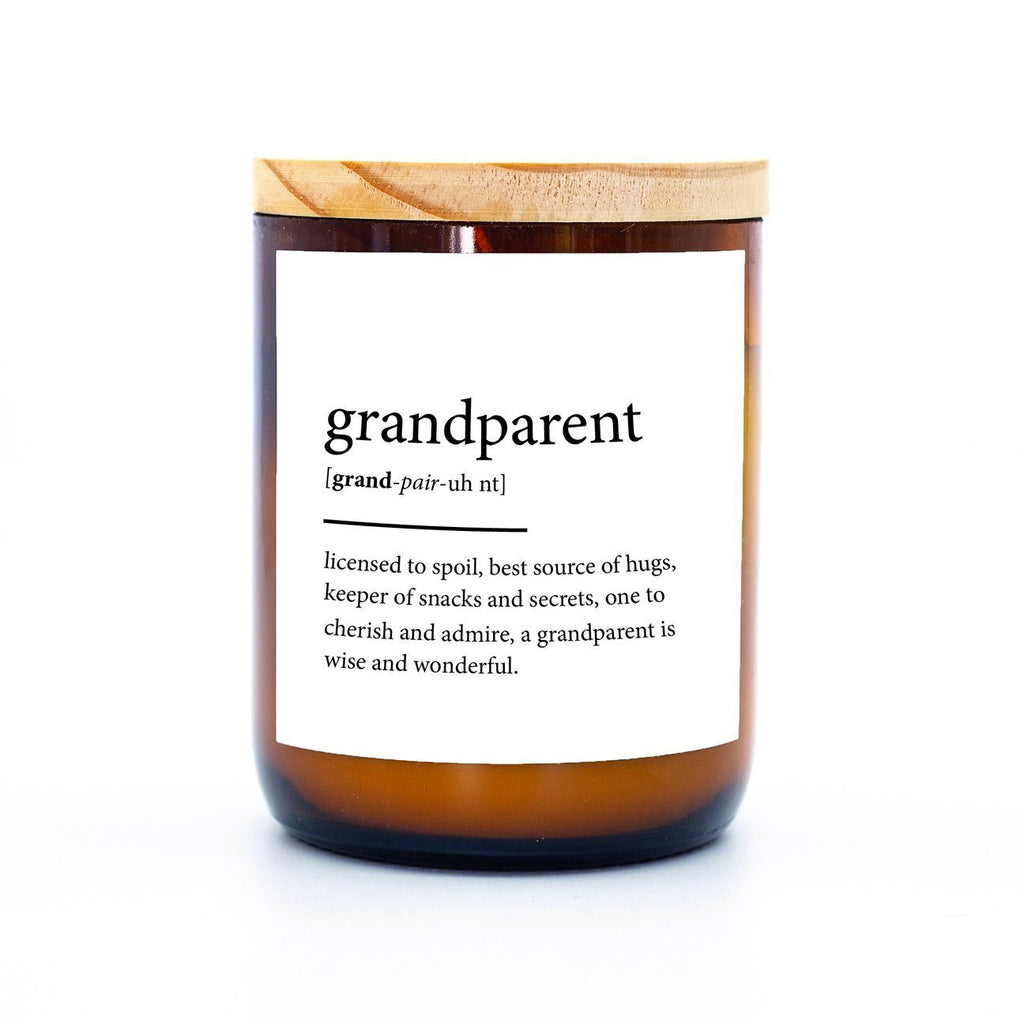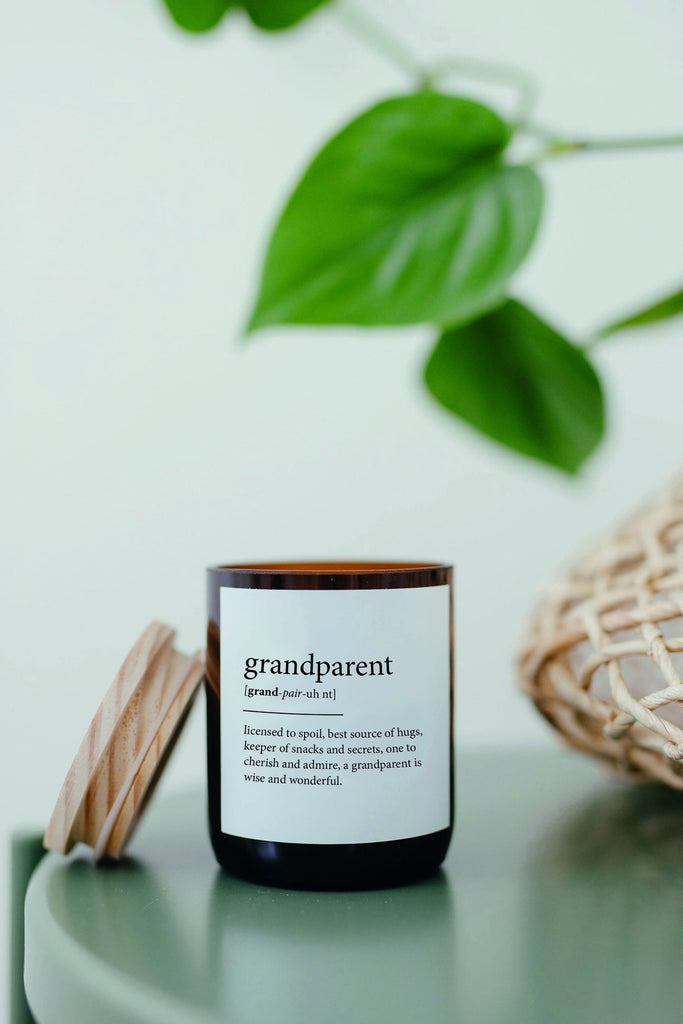 $34.95
$0.00
Dictionary Meaning Soy Candle - Grandparent
SCENT - PALM DESERT // Bohemian Vibes of Sandalwood and Patchouli to fill you with peace, harmony and grow your spiritual awareness.
We love our Dictionary Meaning Soy Candles! They make the perfect gift! 
"Grandparent - licensed to spoil, best source of hugs, keeper of snacks and secrets, one to cherish and admire, a grandparent is wise and wonderful."
The Commonfolk Collective Candles are Australian made and hand poured. Their mid sized Amber jar candles be are made from recycled bottles to support sustainable living and matched with their signature custom raw wooden lid.
Eco-friendly, non-toxic cotton wicks are used to help you create your calming candle rituals.
These midi's have 250g of pure soy wax and burn for up to 40 hours of burning time.